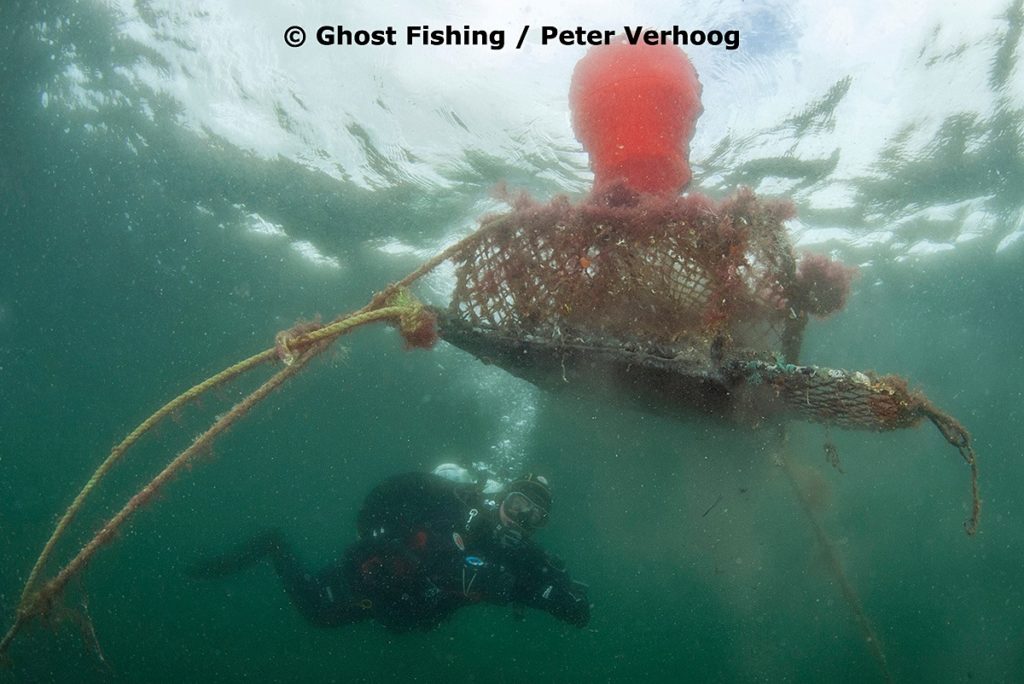 Ghost fishing gear kills millions of marine animals each year. The Ghost Fishing Foundation and the Gesellschaft zur Rettung der Delphine (GRD), will tackle this problem by performing a ghost gear removal operation (Operation Stone & Pots) from September 3-6 off the W. Coast of Ireland.
Although Irish waters are known for their rich biodiversity – 24 species of the world's whales and dolphins have been recorded there- this is the first time a mission to rid the seabed of these deadly traps will take place in the area.
Because fishing with nets is forbidden off the west coast of Ireland, during a survey dive in May, divers recorded countless of abandoned lobster pots at the bottom of the sea. The baskets and their attachment ropes continue to fish and kill countless sharks, fish or crustaceans. "For the protection of the biodiversity in the oceans, it is very important to stop the senseless killing", explains Verena Platt-Till of GRD.
Operation "Stone & Pots" whose point of departure is "Scubadive West" in Galway, is carried out by a highly skilled team of 6 volunteer technical divers who will return to remove the lobster pots and, depending on their condition, return them to fishermen who can use them once again (each lobster pot can cost up to 50 GBP).
The public is invited to join the team for a presentation of the work of Ghost Fishing and a beach cleanup on Thursday, September 6th. Those interested can follow Operation "Stone & Pots" on Facebook 
Operation "Stone & Pots" is made possible due to the support of: Gesellschaft zur Rettung der Delphine (GRD), Lush Cosmetics, Tauchen Award, Dapper Tattoo.
Video available here