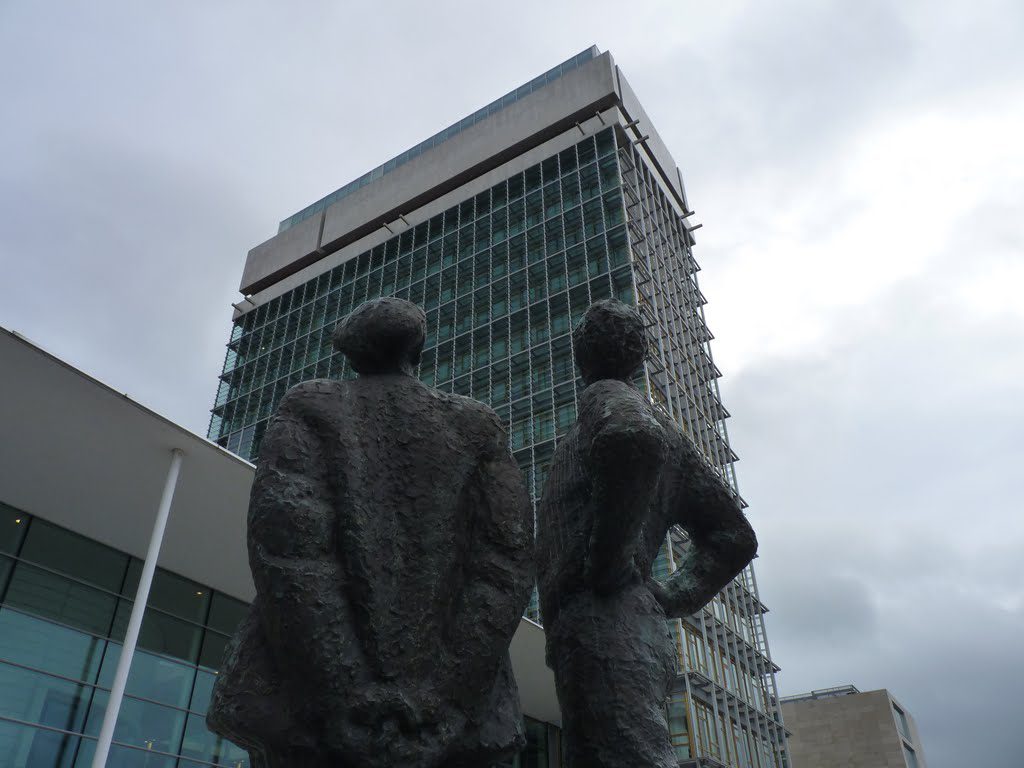 Date: 29th March 2017
Location: Cork, Ireland
Project Partners from Ireland, Norway, Greenland, Scotland and England joined with local stakeholders at an event in Cork, Ireland on Wednesday 29th March 2017 to discuss the future challenges and opportunities around the subject of marine plastics with a particular focus on waste fishing nets and rope.
The session was led and facilitated by Dr Laurent Bontoux  from the EU Policy Lab with support from, Professor Martin Charter from The Centre for Sustainable Design. The Circular Ocean "Scenario Exploration Session" was organised by experts from the EU Policy Lab based at the European Commission's Joint Research Centre (JRC) in Brussels. The approach for today's event has been developed from a two year foresight study on the future of eco-industries and eco-innovation in Europe to 2035.
The issue of Marine Plastics is of ever increasing international concern, featuring heavily in the European Commission's "Marine Strategy Framework Directive (MSFD)" which recommends "a circular economy approach which puts the emphasis on preventing waste and on recycling and reuse of materials and products in the first place, as the best solution to the marine litter problem". The event today exhibited a showcase of innovative products made from recycled nets including a local creation by Kinsale based Mamukko who incorporated end of life fishing nets into the design of one of their award winning upcycled bags.
Speaking at the event, Michelle Green, Communications Manager said "We are delighted to have had the opportunity to welcome representatives of the Cork fishing community to this unique event and hope that today's discussion will provide a platform for future collaboration with other agencies in seeking solutions to the challenge of marine plastic waste".
Scenario Exploration Workshop, March 2017